Rob was born and raised in V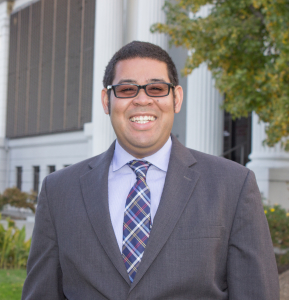 allejo, California. He grew up in the real estate business, helping his father clean up and restore rental properties around town at an early age. From there, Rob developed a desire to pursue a career in real estate.
Rob began his career in real estate by obtaining his California Real Estate Salesperson license in 2005 at the age of 19. While attending San Francisco State University, he assisted a number of clients buy and sell their properties. In 2007, Rob earned his Bachelor of Arts in Speech Communication with a minor in Marketing. That same year, he also became a licensed Real Estate Broker and applied to law school. Rob graduated from the University of San Francisco School of Law in 2011 and was admitted to the California Bar in 2012.
Rob has gained valuable landlord-tenant and eviction experience from working in real estate and participating in various legal service programs. Some of the organizations he has been involved with include the Superior Court of San Francisco ACCESS Center, assisting both landlords and tenants with various small claims suits. He has also volunteered with the Superior Court of San Francisco's Small Claims Mediation Program, helping litigants settle various disputes such as lease violations, security deposits, and personal disputes between landlords and tenants.
Immediately before opening his own law practice, Rob was a volunteer law clerk and volunteer attorney at Bay Area Legal Aid, working with clients in eviction-related matters. Rob's real estate and legal background gives him a unique insight into the many issues that may arise in either an eviction or real estate matter. Having this experience helps Rob meet his clients' goals by protecting their rights, and resolving disputes as quickly and efficiently as possible in order to save clients time and money. Rob is committed to helping you with your eviction and landlord-tenant needs.